Committed to creating hearing solutions that change lives

Phonak is passionately driven by its mission to change lives and create a world where "life is on" for everyone. It's a world where all people – regardless of hearing loss – are free to engage fully with everything that life has to offer. Most importantly, it's a world in which all people are able to connect easily with others and form meaningful social bonds that make life that much richer.
A history of excellence
Headquartered in Switzerland, and in the spirit of a true Swiss company, Phonak have always valued superior quality and strive for unparalleled precision and reliability. It is this level of excellence that has seen Phonak succeed in positively impacting people's lives with the solutions Phonak offer.
Since its founding in 1947, Phonak has been committed to changing lives through the development, production, and distribution of cutting-edge hearing solutions. Grounded in its mission of helping people to thrive socially and emotionally through improved hearing, they've dedicated more than 70 years to research and innovation, to continually enhance their product offering.
Phonak is a proud supporter of the Hear the World Foundation, which since 2006 has been committed to improving quality of life and promoting equal opportunities for people with hearing loss around the world. The engagement focuses on support for children, professional training, prevention of hearing loss and support for parents and families.
The broadest product portfolio in the industry
When it comes to effective, personalized hearing solutions, there is no one-size-fits-all, but with Phonak, there is something for everyone. With the broadest product portfolio in the industry, Phonak offers discreet and stylish solutions for every age, degree of hearing loss and individual preference.
Phonak AudéoTM Marvel
Phonak Audéo Marvel focuses on what clients expect from a first-class hearing aid – a clear, rich sound experience. Combined with modern technology it is a multifunctional hearing aid that conveys love at first sound.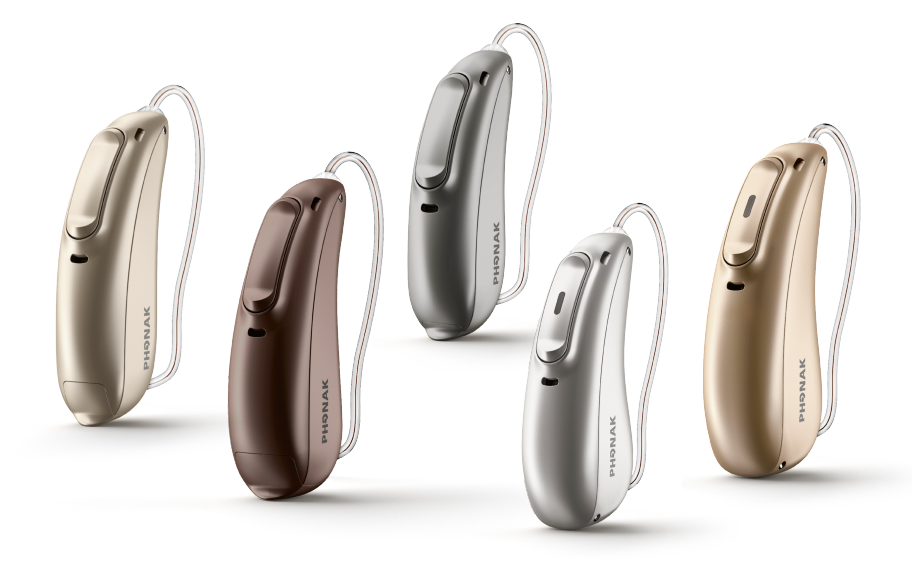 Phonak NaídaTM B
The 5th generation of the world's most trusted power hearing aid, designed to bring people with a severe to profound hearing loss closer to the beauty of sound.
Phonak VirtoTM B-Titanium
Phonak Virto B-Titanium is the smallest Phonak custom hearing aid ever. Made from medical grade titanium, it is super discreet, durable and light weight.
Phonak BoleroTM B
Phonak Bolero B is a BTE style hearing aid with our newest technology to cover mild to profound hearing losses across four performance levels.
Phonak VirtoTM B
The world's first hearing aids with Biometric Calibration and are precisely calibrated to your clients' individual ear anatomy for better hearing.
Phonak CROS B
CROS stands for 'Contralateral Routing of Signal' and is the smart Phonak solution for single-sided hearing.
Marvel technology

The new Marvel platform expresses our boundless commitment to improve hearing without limitations. Offering excellent hearing performance, speech understanding and sound quality – regardless of the listening environment. What sets the new Marvel platform in a league of its own is not just the individual features alone, but the combination of all. They feature all of Phonak's cutting edge technologies integrated into one cohesive system, working harmoniously together.
What makes Marvel marvelous?
AutoSense OS 3.0
The newest generation of the proprietary Phonak technology recognizes and automatically adapts to precisely match more listening situations than ever before. It provides you with:
Top rated streamed sound quality
Improvements of sound quality whilst maintaining hearing performance and speech understanding
Recognizes and automatically adapts to precisely match more listening situations than even before
World's first hearing aid that classifies streamed signal
Binaural VoiceStream TechnologyTM
This unique Phonak technology was developed based on the fact that two ears hear better than one. It streams the full audio bandwidth in real time and bidirectionally, tackling challenging listening situations by simulating what the brain does with sounds from both ears. This linking of the two hearing aids ensures that you can benefit from hearing speech in both ears, especially in a noisy environment, on the phone or when the hearing aid wearer can't face the speaker.
Bluetooth connectivity to smartphones (iOS and Android) or other Bluetooth® enabled phones
Unlike any other hearing aid available, Marvel can connect directly to either your iOS or Android smartphone or other Bluetooth® enabled phones to stream any kind of audio. It enables true hands- free phone calls and even audible phone notifications can be set to hear through the hearing aids. Marvel also delivers stereo sound quality streaming for music, videos, e-books, podcasts and more.
AirStreamTM technology
Phonak Marvel also features AirStreamTM to deliver top rated streaming from any TV or stereo system2. Used in Phonak TV Connector, a simple plug and play solution, you can enjoy your favorite TV programs and movies in top sound quality. It's just like using wireless headphones – except maybe even better, because Marvel hearing aids can distinguish between streamed speech and music signals, and automatically adjust to give you an optimized sound quality.
RogerTM
As a break-through in hearing technology, Marvel hearing aids feature RogerDirectTM which allows the Roger microphones to stream directly to Marvel hearing aids without having to attach an external receiver. With this unique innovation, you can fully participate in conversations even in very noisy environments such as restaurants, meetings at work and school activities.
Lithium-ion rechargeable battery technology
Phonak has pioneered rechargeability in the hearing industry with the introduction of lithium-ion rechargeable batteries. The batteries are engineered to last 6 years. You can enjoy a full day of hearing including streaming without having to worry about changing batteries. Rechargeable hearing aids come with easy-to-use charging options, including the new Mini Charger Case with standard USB-C charging outlet.
Phonak AudéoTM Marvel
A multifunctional hearing aid that will make you fall in love at first sound!
Clear, rich sound
Exceptional sound quality from the first fit, better speech understanding in noise, reduced listening effort in noise, and a top rated streamed sound quality.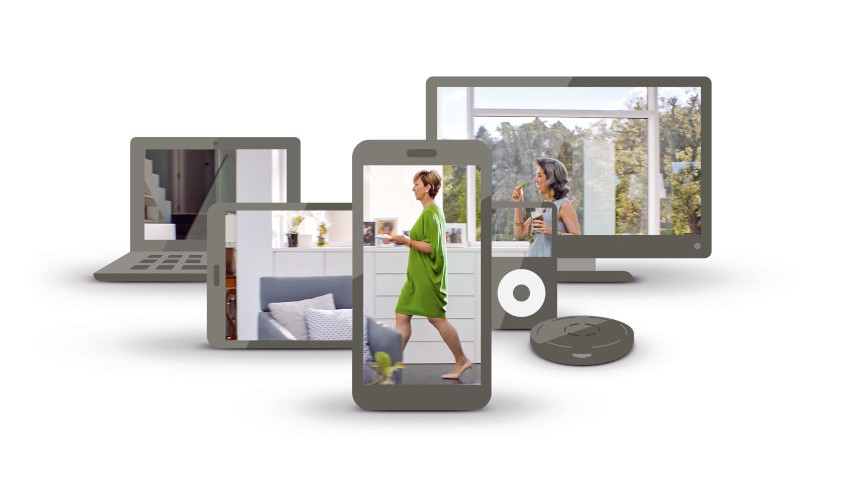 Connects to smartphones, TV, and more
Designed to effortlessless connect to Android, iOS or Bluetooth® enabled phones and a variety of everyday electronics.
Rechargeable
Marvel rechargeable hearing aids come with easy-to-use charging options, including the new Mini Charger Case. No more hassles of batteries!
What people say about Phonak Marvel
"You need to truly enjoy life"
Paul enjoys traveling, spending time with his family and listening to a wide variety of music. With clear, rich sound and connectivity to any Bluetooth®-enabled devices, Phonak Marvel hearing aids help Paul truly enjoy life.


"An important part in everything"
Helen enjoys working in real estate, sewing and spending time with her grandchildren. Hearing well is an important part of everything she does. Phonak Marvel hearing aids help her stay connected to the beauty of sound.


Award-winning Marvel
Phonak Audéo Marvel has been named a CES 2019 Innovation Award Honoree in the Accessibility category. The breakthrough Marvel technology with its universal Bluetooth® connectivity is the world's first to fully support binaural direct streaming from AndroidTM, iPhone® and billions of other devices. The CES Innovation Awards, are the world's leading consumer technology awards program.
Click here to make an appointment at AudioLogic Hearing or call 03 9754 4162.